ENGLISH:

Do you like this site? Would you like to see it get even better? We need your help to get to our goal.

How can you help?... There are two ways:
1 - You can please support us on Patreon to help us with the site costs (server, domain, etc.) and to support the hours of work that it takes to make each weekly update. You can donate here: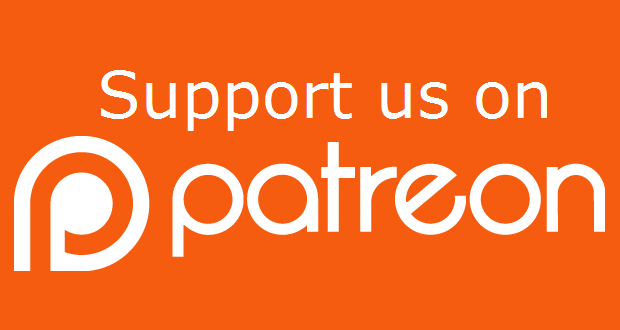 2 - By contributing information to the database! Many of you still have original games and many still have the original jewel cases they came in. We need high quality scans for front and back covers, inlays, and CDs. The same for game manual scans. A scan of at least 300 dpi resolution is desired.

Of course, we'll take whatever's available but those specs are preferred for high quality for printing. We also need screenshots. Many of you play these games on emulators, so screenshots are easy to produce. And of course, we need various information, like game descriptions, emulator compatibility, serial numbers, barcodes, etc.

SCANNING GUIDE:
If you want to contribute real hires scans please follow these steps:
- Use always the mode TWAIN of your scanner, never use WIA. WIA doesn't support any image corrections.
- Use the de-screening option if you scanner have it.
- Use always a minimum dpi size of 300dpi, that means that never resize the scan, for example a real 300dpi hires cover of a front ps1 is over 1400x1400 pixels. A complete PS2 cover (front & back) is over 3200x2148 pixels.
- Never use the 1:1 mode since that resize the scan.
- For game manuals all the scans have to follow the previous steps and all the manual pages are needed. We only will add manuals that have the pages.
- I recommend Irfanview as a program to make the scans since is freeware and have the "Adquire/ Batch scanning" option.

SPANISH:
¿Te gusta la página? ¿Piensas que puede ser incluso mejor? Necesitamos tu ayuda para conseguir nuestro objetivo.

¿Cómo puedes ayudar?... There are two ways:
1 - Puedes darnos soporte en nuestro Patreon para ayudarnos con los gastos de la página (servidor, dominio, etc.) y para ayudarme con las horas de trabajo que conlleva cada actualización semanal. Podéis contribuir aquí: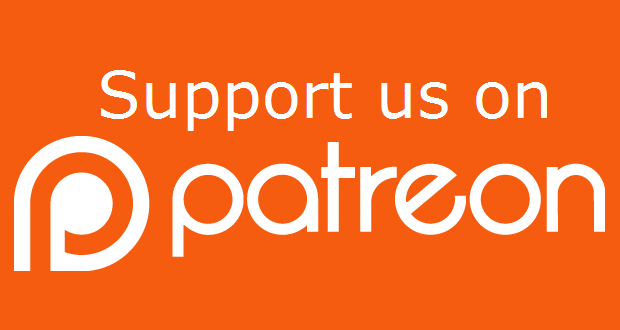 2 - ¡Contribuyendo información a la base de datos! Muchos de vosotros todavía tenéis juegos originales en las cajas en las que venían. Necesitamos carátulas en alta resolución frontales, traseras, interiores, cds. Lo mismo con las carátulas de las páginas de los manuales. Es preferible una carátula con un mínimo de resolución de 300 dpi.

Por supuesto, aceptaríamos lo que estuviera disponible pero siempre es preferible una alta resolución. También necesitamos fotos. Muchos de vosotros jugais a estos juegos en emuladores, así que es fácil hacer fotos. Y, por supuesto, necesitamos varias informaciones, como descripciones, compatibilidad de emuladores, números de serial o de códigos de barras, etc.

GUÍA DE ESCANEO:
Si queréis contribuir auténticas carátulas en alta resolución por favor seguid estos pasos:
- Usad siempre el modo TWAIN de vuestro escaner, nunca uséis WIA. WIA no soporta ningún tipo de corrección de imagen y se ven mucho peor.
- Usad la opción destramar si vuestro escaner la tiene.
- Usad siempre un tamaño mínimo de 300dpi, eso significa que no cambieis el tamaño del escaneo, por ejemplo una carátula frontal con un tamaño real de 300dpi de un juego de ps1 tiene un tamaño sobre 1400x1400 pixels. Una carátula completa de PS2 (frontal y trasera con el borde) tiene un tamaño sobre 3200x2148 pixels.
- Nunca uséis el modo 1:1, puesto que eso cambia el tamaño final del escaneo.
- Para los manuales de juegos, todos los escaneos tienen que seguir los pasos anteriores y todas las páginas del manualse necesitan. Solo añadiremos manuales que tengan todas las páginas.
- Recomiendo Irfanview como programa para hacer los escaneos puesto que es un programa gratuito (freeware) y tiene la opción "Adquire/ Batch scanning".

Click on the button below to post your contributions on our Facebook page

Thank you for your continued support, in making this site better.